OK, Is this not the most prettiest peachy color ever! I have never tried any Maybelline Polishes let alone I never even knew Maybelline did polishes. Also I do not like when products have "Limited Edition" stickers on them because if I happen to fall in LOVE with the product I always feel like I need to go back and buy more... just in case lol

Although the color is Gorgeous it does have some down falls which are mentioned below.
Price:
I purchased mine at Walgreens for $5ish USD but I am sure it's available at local Walgreens, Targets, CVS, Walmart etc.
REVIEW:
Formula-
The formula seems to be a bit thick but I believe it is because it's suppose to be a
50 Second Express Finish
. I do not know if it actually does dry in 50 seconds because I always use my
Seche Vite topcoat
which dries my polishes very fast on its own. I would recommend giving the polish good shakes before application to help thin the formula out.
Application- The polish applied true to color and pretty opaque with just one coat, I was VERY impressed on that part BUT if you do not apply one coat quickly the whole layer ruins when you try going over it again. The formula is just too thick and you need multiple shakes before you apply. Also I noticed it produces small bubbles which you can see under the sun clearly. I would recommend if you do decide to purchase not to add more than 2 thin coats (if even possible) because if a third coat is added the polish will definitely become clumpy.

Lasting Time- Does not last very long at all, even with my Seche Vite Top Coat, within the 3rd day you will have at least one chipped nail. My sinful color polishes that cost $2 last longer easily.

Rating- 2 Stars out of 5 Stars The color is beautiful, which is what made me purchase, but the formula is not working for me and for the price of $5 USD it just does not feel worth it.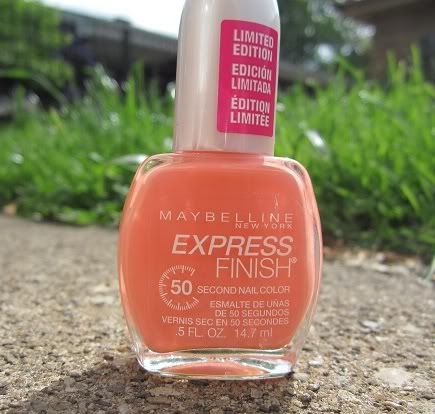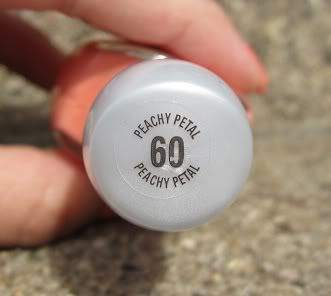 One Coat
Two Coats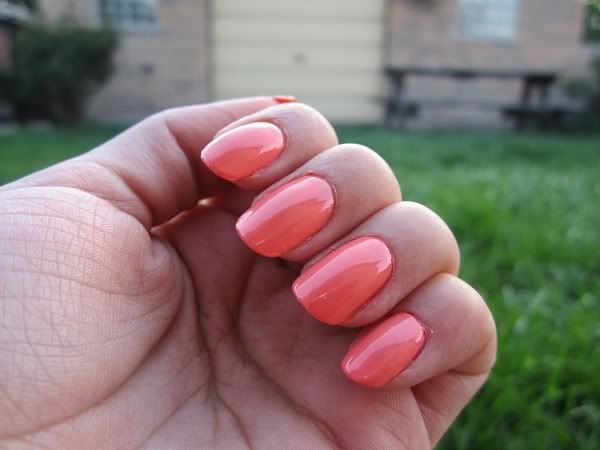 Accent Nail Added
Sinful Colors Nail Art- Bad Chick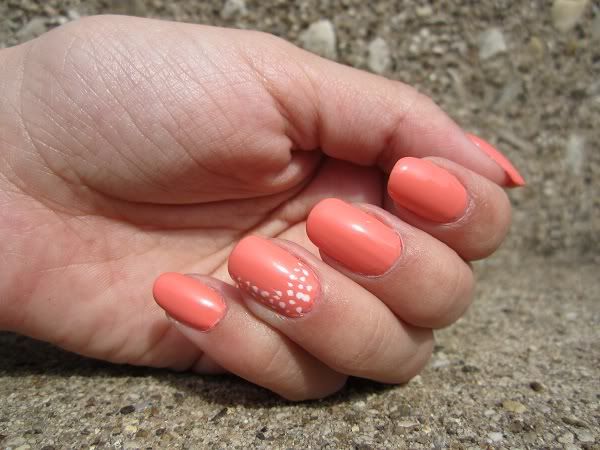 Has a very thin brush applicator